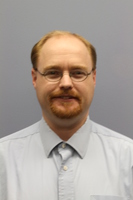 Rich - Bookkeeper
Residence - Fowlerville, MI
Richard has been involved in the accounting industry for several years in several positions both paid and volunteer. He came to Paulson's in 2012 filling a part time position to help things run smoothly in the office. From invoicing to reports, Richard is our go to guy in the bookkeeping department.
Richard holds his associates degree in accounting from Lansing Community College and has recently completed his bachelors at Davenport University. He is dedicated to his career and enjoys keeping up with accounting industry changes.
In his free time, Richard participates in several hobbies including fishing, painting, reading, and card games. He also enjoys spending time with his family and friends.